I wore this outfit last Thursday. I haven't worn any more 30 for 30 outfits since then though.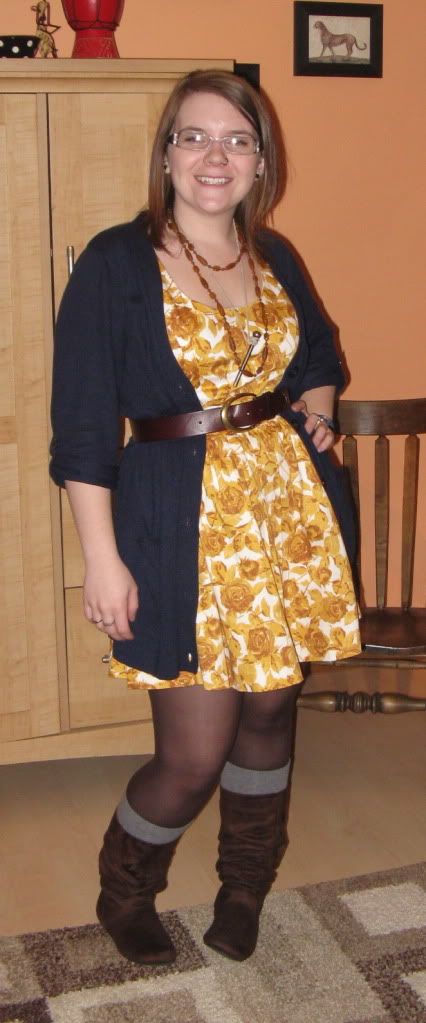 Brown necklace: gift from my grandma belonged to her mother
Door hinge necklace: found and crafted by me
Today I'm exhausted and I'm not really sure why. I think I'm going to go to bed at like 8pm tonight though :)
Yesterday was so much fun. I went and hung out with my dad and I showed him the songs I've learned in my Piano 1 class. He was really proud of me :) Then we drove down to Branson and walked up and down The Landing for about an hour and just talked and enjoyed ourselves. We didn't go in any of the stores..just walked and sat outside by the water for a bit. As I was driving down to see my dad and driving to Branson I remembered how much I LOVE driving on the highway. I miss it a lot. I think I'm gonna have to figure out somewhere to go over Spring Break...even if it's just for a day.
I realized something last night....MY BIRTHDAY IS NEXT WEEK!!!!! 9 days away to be exact! I'm gonna be 21..weird.
And then Spring Break is the week after that!
Enjoy!